Type of Service
Residential Care Home
Location
Bath
Beds
22
CQC Rating after KareInn
Good
CQC Rating before KareInn
Good
"Oriel Lodge is an excellent example of how strong support and drive from the leadership team, makes the transition from paper to our digital platform so much easier. The staff tell me now, they would never want to work without digital care planning because it enables them to enjoy their roles so much more."
Geraldine Chapman, Implementation Consultant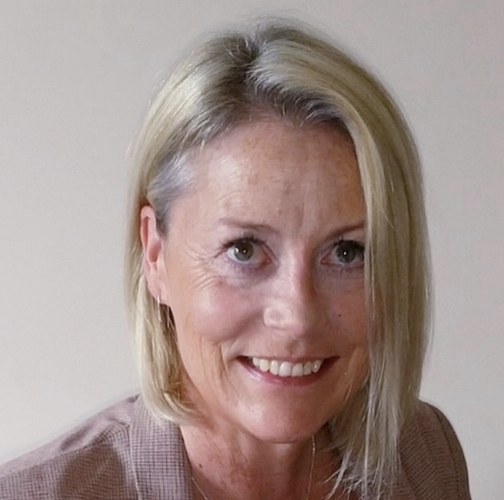 The Oriel Lodge case study gives those who are thinking about starting a care home business, an approach that makes business sense.
Oriel Lodge is a highly rated 22-bed residential care home, specialising in dementia care for the elderly. The Grade II listed home overlooks the city of Bath with its own private gardens.
KareInn Digital Care Planning was implemented within a year of the owner, Bilal Raja's, acquisition. He knew from previous experience working in finance that the quick adoption of technology is what would ensure a quality home. Choosing the right solution would drive efficiencies, improve staff retention and deliver outstanding resident care. 
If you want to find out more about what you need in place to start a care home business click here.
Bilal's main challenge was to ensure he had access to real-time data. With this, he would have complete oversight into what was going on in the home, down to the finest detail about a resident's care. He wanted a pro-active solution that would alert him to incidents, enable him to identify why they were happening and help him deliver timely solutions.
Bilal also wanted to ensure his registered manager, key workers and staff had access to the technologies they needed to do their jobs better. This meant enabling them to spend more time with residents and to feel confident they were following company processes and procedures, in line with the CQC's KLOEs (Key Lines of Enquiry).
Like any business, he wanted to see what his sales pipeline looked like at any one time, from enquiry to admissions. This would not only help him gage expenditure on local marketing but also create efficiencies through a digital pre-admissions process which streamlines the resident journey.
Within the first month of implementing KareInn, Oriel Lodge had its first CQC visit. What usually takes a day, took the regulator just a few hours because the reports they were looking for could be produced in seconds. At the time (2018) the CQC was starting to take more interest in how technology could support higher quality care and during the visit, Oriel Lodge demonstrated how KareInn's electronic care planning system enabled management to digitally evidence care, improve processes and offer more person-centred care.
Bilal chose KareInn because he wanted a partnership with his software provider, and he found that with the KareInn leadership team. Through regular meetings and quarterly DAC (Digital Adopters Club) reviews, KareInn was able to incorporate Oriel Lodge's data requirements into their roadmap.
Why was this so important to him? "With KareInn the data drives the right questions. For example, if we are looking at falls frequency increasing, we examine: do they have the right level of medication, is their condition generally deteriorating, are they eating and drinking what they should be?" KareInn gave Bilal the ability to take a more proactive approach to address falls and incidents and if required, the data could be shared in PDF format to the funding authority for review.
Care plan reviews are time-consuming and take time away from important resident interaction. "The nudges are brilliant," says Bilal, "because they completely transform the way our care plans are reviewed. Traditionally a day would be set aside to review the care plan of each resident and this would need to happen every month. Now reviewing care plans is an ongoing process with nudges. Managers and key workers can ping a nudge to a carer's device and the carer can go out and get the task done, reducing the need to do an entire plan over an entire shift and making it so we are never behind in our care plans."
At Oriel Lodge you won't see staff members handwriting notes into folders or staying after their shift to complete notes. "If you are note-taking, you aren't helping a resident and if you are staying on after to complete your notes, it's not good time management."
You also won't see pages faxed back and forth to GPs' offices because all the information can be safely shared with the appropriate people. "The information required can be found easily with keyword searches instead of leafing through piles of reports."
If Bilal identifies a reduction in the number of care notes on the system, he can identify whether it is a staffing issue or training issue or both and put steps in place to fix the problem. If someone is feeling overwhelmed and stressed, he knows about it and can reach out to the team.
Oriel Lodge added KareInn's integration with Ally Acoustic Monitoring, which monitors a resident overnight (with their full consent). The device identifies anomalies in the sounds a resident makes and sends alerts to the staff on duty if something is not right.
"KareInn's ability to easily integrate with third-parties is another reason why I chose them. It's a true integration where the data is pushed to a resident's notes and care plans, so there is no need for double entry or I'm not working off of two devices. It gives me the freedom to add the latest health-tech to our platform."
Bilal goes on to say "As a home, you appear much more professional when outsiders visit, whether it's a health professional or family member. With an iPad we can ping out a care plan in 30 seconds, it's so much easier to provide information to the people who need it."
The management didn't realise what a key attraction having the KareInn system was in the home. Bilal tells us "Family members prefer to see technology supporting the management of their loved one and staff prefer using a hand-held device that they have on hand to record notes and remind them of what they need to do next."
Bilal isn't physically on-site every day but he logs in every morning fully informed of what has happened that night and what needs to be achieved that day.
If you'd like to find out more about how to start a care home business or how KareInn benefits single and growing care home groups, please contact us on hello@kareinn.com.