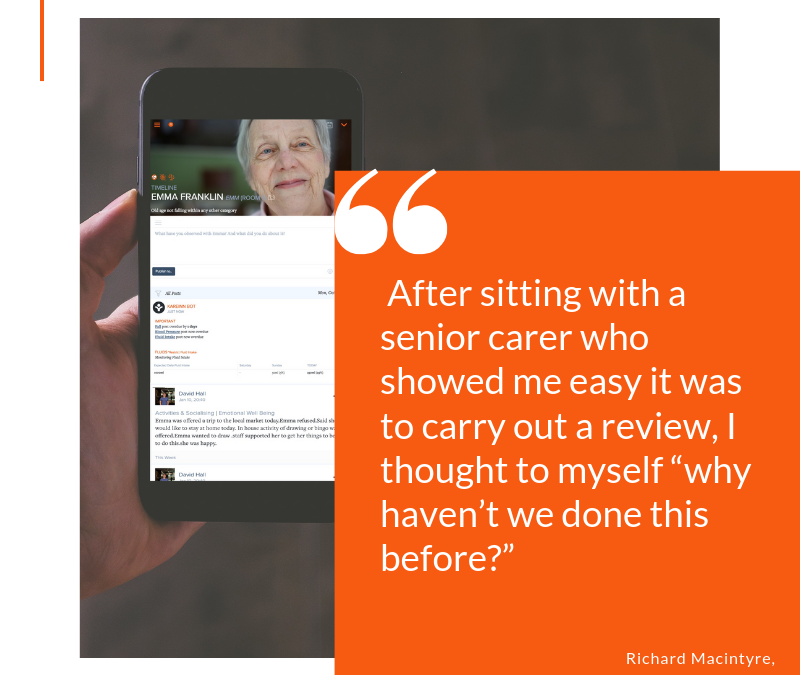 Friends of the Elderly are in the process of rolling out the KareInn platform to all of their residential, dementia and nursing homes, we asked them what advice they would give to other providers in leading their business on a digital journey.
Here are their top tips:
Ensure you engage with both managers and staff and get them involved in early discussions and decisions around the approach to care planning and care management software – the opening meeting was made up of Friends of the Elderly's Internal Auditor, Health and Safety Manager, Director of Care Homes, Regional Directors and Home Manager for the pilot as well as their external consultant for Safeguarding and Clinical Lead. This helped to create staff engagement which is critical from the outset of any pilot.

Goals were set around what we wanted to get out of the system, and we monitored these goals throughout the pilot – this helps demonstrate return on time and investment.

Results of the pilot were taken to the Care Home Managers meeting which are held every six weeks – the Malvern home was very enthused about it, which created a nice sense of internal momentum and other Home Managers were keen to be next in line to go next.

Results were also taken to the Board of Trustees which was well received and helped to provide a Board level endorsement for the system.
You can read the full case study of their trial here.