"Dementia is the biggest challenge to society of this century. The duty to tackle it cannot be left to people with dementia and their families alone.


John Lanyon

Co-Founder KareInn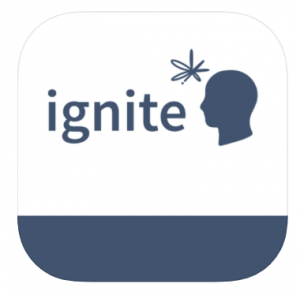 UCL researchers are looking for healthy volunteers to test Ignite before it can be used in dementia research before YE 2020.
Ignite is an app developed at UCL (University College London) as part of their dementia research. It is designed to detect early signs of dementia.
KareInn has been supporting the development of the App as part of its mission to make lives of care home residents better. By understanding the disease better, families and residents will have better information to support their loved ones.
The Ignite App involves a series of short games that test different brain functions including social skills, attention, and problem-solving. The test is very similar to some of the more popular apps on the market that train the brain like Luminosity. Once the App is downloaded, the test can be completed in just 30 minutes.
University College London is looking for healthy participants who are interested in supporting the research. If you are interested in taking part please search "IGNITE App" on the App Store and download for free or follow the link below. You need to have an iPad or tablet, the App Store will only display the app if you are accessing it from a tablet.
Volunteers need to be aged between 20-80.
KareInn and UCL would like to thank everyone who takes the time to participate.  Your involvement in this study will contribute to the future of dementia research. We will publish UCL's findings in 2021 and look forward to learning how the results can help future sufferers and their families.
https://apps.apple.com/gb/app/ignite-app/id1434852612
Call for participants ends at the end of 2020.
(Please note you will not receive any feedback on your performance, and your results will be completely anonymous).